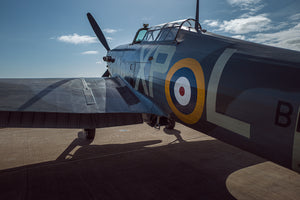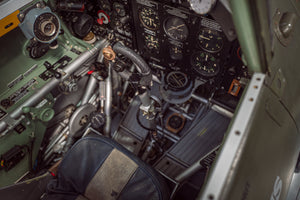 We are delighted to announce our second limited edition gin bottle collaboration with the Imperial War Museum to celebrate their new exhibition Hurricane Unsung Hero which runs from the 27th December to the 19th of February 2023.  Designed by Chad Hill of Django studios and featuring the brilliant photography of Tim Wallace of Ambient Life Photography.  As with our N3200 Spitfire Limited Edition this bottle is Limited to just 500 hand numbered and hand labelled bottles, each bottle contains 70cl of our IWSC Silver Medal Award winning London Dry Gin. Bottles begin shipping week commencing 16th January 2023. Nb. Bottle shape may change subject to bottle availability. 
Hurricane: Unsung Hero is a new spotlight exhibition celebrating one of the Second World War's most hard-working fighter aircraft, the Hawker Hurricane.
Often overlooked in favour of the Spitfire, the Hurricane accounted for sixty percent of air victories in the Battle of Britain.
With only fourteen airworthy Hurricanes remaining in the world, get up close to seven examples, brought together under one roof for the first time.
USA and European customers please email before ordering. 70 cl 40% Volume.